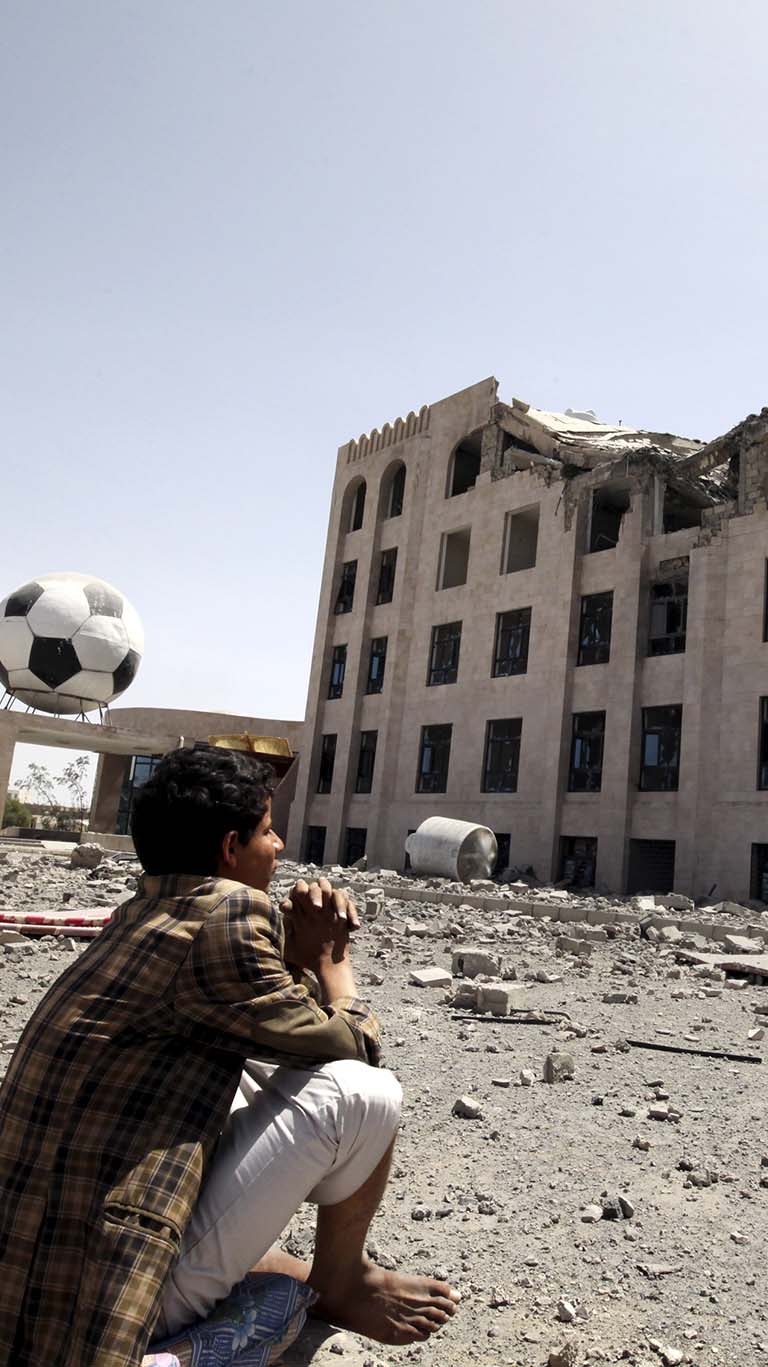 Yemen
© Reuters
20
MILLION
people in need of humanitarian assistance.
2,3
MILLION
children under the age of 5 suffering from malnutrition.
Médecins du Monde's emergency response includes a range of humanitarian assistance programmes. Find out more below about our work and missions in Yemen.
YEMEN ENDURES
A
PROLONGED
WAR
Since 2014, Yemen has been under fire due to clashes between Houthi rebels and government forces. These years of war have also seen severe damage to infrastructure and the destruction of large numbers of roads, homes, schools and hospitals.
FROM BLOCKADE TO ECONOMIC CRISIS

The civil war in Yemen took on an international dimension when a coalition of Arab states, led by Saudi Arabia and the United Arab Emirates, became involved in the conflict, mainly through a large-scale campaign of airstrikes, resulting in the deaths of large numbers of civilians.

In addition, the sometimes complete blockade imposed by the coalition hinders the delivery of aid to Yemen. It has triggered a severe economic crisis, critically weakened state institutions, which no longer have financial resources, and led to a serious deterioration in food and nutritional security. The healthcare system has also been severely affected, with half of healthcare facilities not currently functioning.

SITUATION EXACERBATED BY COVID-19

Far from being spared by the pandemic, the country, its healthcare system and its population have been made even more vulnerable by Covid-19. The Yemeni people have lost heart – fear and anxiety are preventing them from accessing healthcare facilities. Appalling living and hygiene conditions have increased the risk of catching Covid-19. The healthcare situation has intensified the need for medical assistance in Yemen.

Since the start of the pandemic, 5,357 cases and 1,049 deaths have been recorded in the country.

ONE OF THE WORST HUMANITARIAN CRISES IN THE WORLD

During 2021, fighting in Marib, Taiz and Hodeidah has sapped confidence in peace talks in Yemen. The conflict grinds on and remains a threat to the lives of millions of people.

Despite many attempts by the United Nations to negotiate a ceasefire which would lead to a broad resolution of the conflict, the opposing sides continue to hamper diplomatic progress. Although negotiations between the parties have intensified recently, raising hopes that a peace agreement might be signed in the years to come, political instability persists.

The conflict and the economic collapse are key factors in this humanitarian crisis and they have been exacerbated by the combination of Covid-19, the escalation in fighting, and natural disasters such as heavy rain and flooding. The constant decline in the humanitarian funding available is having a significant effect on the health sector.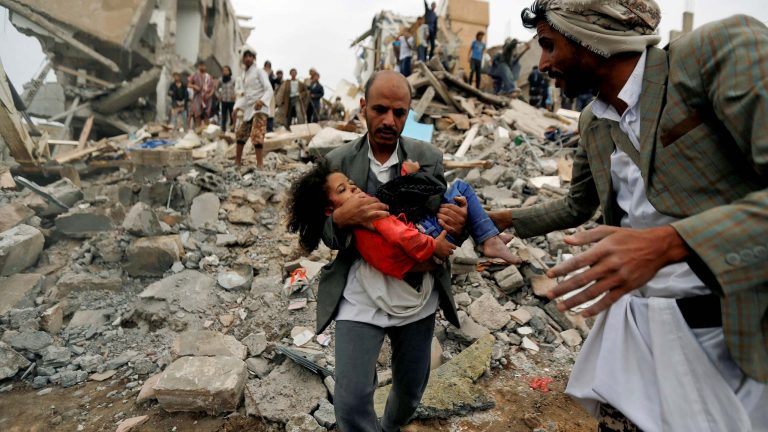 © Reuters
OUR
HUMANITARIAN

ACTIVITIES IN YEMEN

Since 2007,  Médecins du Monde has been providing medical assistance in Yemen and supporting local healthcare facilities, as well as working to improve access to healthcare despite the conflict.
Improving access to healthcare
SUPPORTING HEALTHCARE FACILITIES

We are currently supporting 15 healthcare facilities, including 5 hospitals and 10 health centres in Sana'a, Ibb and Amanat Alasimah Governorates in the north and Lahij and Abyan Governorates in the south. Half of the healthcare facilities are unusable and procuring medical supplies remains extremely challenging.

Médecins du Monde's support for Yemeni Ministry of Health facilities in the North and South of the country ensures that the population has access to medical consultations, antenatal and postnatal consultations, routine vaccinations, psychosocial support, education sessions and individual mental health consultations.

TRAINING AND PREVENTION TO TACKLE EPIDEMICS

Our humanitarian mission in Yemen seeks to respond to epidemics affecting the population as soon as they arise, as in the case of Covid-19.

This involves providing medicines, training, stronger prevention messages, personal protective equipment and technical support for healthcare staff from the Ministry of Health and refurbishment of damaged infrastructure. The presence of our teams and the involvement of local communities is giving people new hope and addressing the urgent humanitarian needs in Yemen.

In 2021, our humanitarian mission in Yemen organised:

280

,

195 consultations

at primary healthcare centres

 

1,362 mental healthcare and psychosocial support consultations
training for 205 healthcare workers
5,894 sexual and reproductive healthcare consultations
523,237

Beneficiaries in 2021

€3,969,450

Budget in 2021
523,237
Beneficiaries in 2021
€3,969,450
Budget in 2021