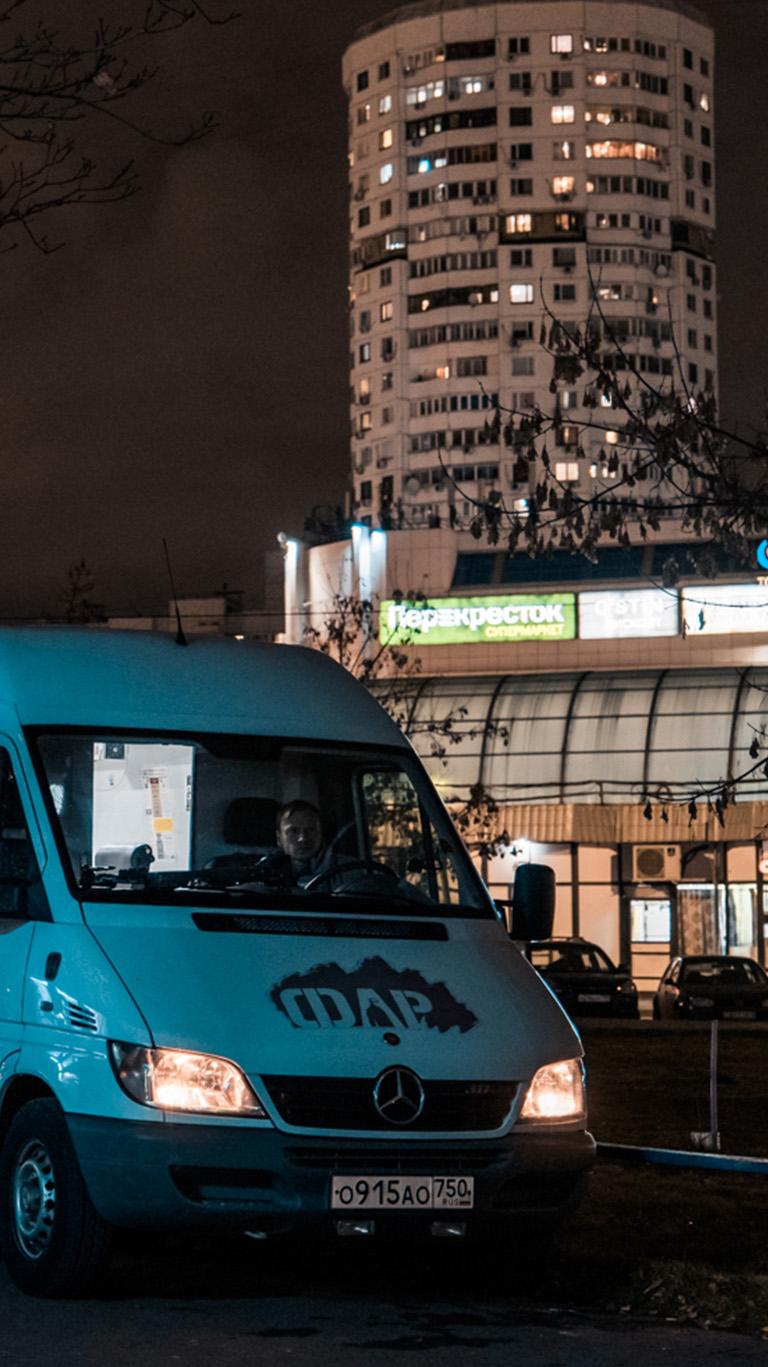 Russia
© Artem Leshko for Andrey Rylkov Foundation
43.2
%
of sex workers in Moscow have at least one STI
Médecins du Monde's runs a range of humanitarian assistance programmes. Find out more below about our work and missions in Russia.
SEX WORK
IN
RUSSIA
Russia is facing a growing HIV/AIDS epidemic and ranks fourth in the world in terms of both incidence and growth rate. The number of cases officially recorded has passed 1.4 million. Sex workers are among those most exposed but they have the least access to HIV prevention, testing and treatment services.
When seeking to access healthcare, sex workers encounter barriers, particularly administrative ones, as well as stigmatisation and discrimination.
These marginalised groups need support from a humanitarian mission in Russia.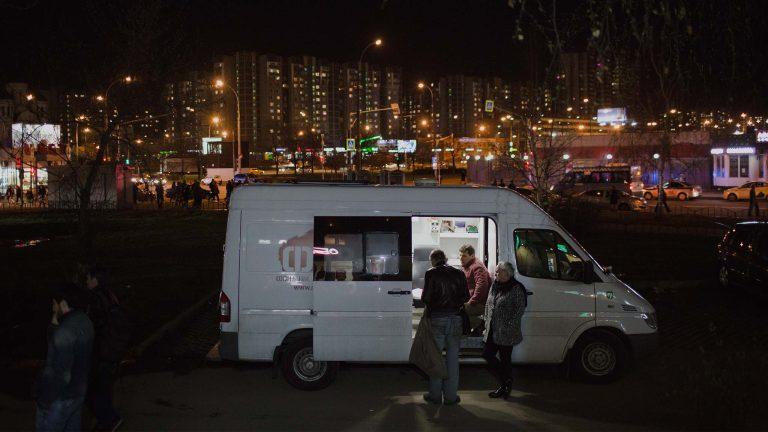 © Denis Sinyakov for Andrey Rylkov Foundation
OUR

WORK

IN RUSSIA

In 2015, Médecins du Monde set up a prevention programme for sex workers focusing on HIV, sexually transmitted infections (STI) and violence. The work began in Moscow in association with our partner organisation, Shagi, and since 2019 we have also been working with partners Silver Rose in Saint Petersburg and Zerkalo in Perm.

In 2021, Médecins du Monde began collaborating with new partners in Moscow – the Andrey Rylkov Foundation (ARF) and Yagodki (Berries), a new self-help group set up by five sex workers.
WORKING FOR AND WITH SEX WORKERS

In Russia, Médecins du Monde works in close collaboration with Russian civil society, with the aim of helping to build local capacity, while ensuring better access to harm reduction services for sex workers.

In 2021, our partner Shagi was confirmed as a strategic contact by Moscow's Department of Health and was invited by the Minister of Health to present the sex worker programme at a conference on 'HIV prevention – Cooperation between the State and NGOs'.

PARTNERSHIP WITH THE ANDREY RYLKOV FOUNDATION

Seeking to expand its scope, Médecins du Monde has established a new partnership with the Andrey Rylkov Foundation (ARF), an organisation set up as a self-help group for people who use drugs and people living with HIV.

According to a study published by the ARF in early 2021, 40% of its female beneficiaries (women who use drugs) sometimes or regularly provide sexual services in exchange for drugs or money. In response, in July 2021 Médecins du Monde launched activities aimed at these women who are particularly vulnerable to HIV.

ADVOCATING FOR BETTER ACCESS TO RIGHTS FOR SEX WORKERS

Silver Rose, our partner organisation in Saint Petersburg, is continuing to advocate for better access to rights for sex workers. The aim is that sex workers are actively involved in the project, undertaking advocacy work to protect their health and rights, targeted at policy-makers and other stakeholders.

A good practice guide was distributed to around 20 Russian organisations which work with sex workers. At the same time prevention, testing and treatment services were offered which were tailored to the needs of sex workers.

SUPPORT FOR THE YAGODKI SELF-HELP GROUP

Médecins du Monde has also been supporting the establishment of Yagodki, a self-help group set up by five sex workers from different backgrounds who want to be better informed and to share information with their networks.

For example, Yagodki has organised a webinar on sexual and reproductive health with a trusted gynaecologist, produced and disseminated at least 9 videos to raise awareness about STIs and even took part in the Young Doctors' University. This gave them with the opportunity to present the harm reduction and non-judgemental approach to Russian doctors of the future. Médecins du Monde provides Yagodki with technical, methodological and networking support.

Mirroring the work done by Médecins du Monde and our partners in Moscow, Zerkalo, our partner in Perm, uses outreach sessions to meet sex workers and distribute harm reduction supplies (HIV and STI prevention kits). They also offer rapid HIV testing, psychosocial support and referral to trusted gynaecologists.

In 2021, Médecins du Monde and our partners:

supported 2,680 sex workers in Moscow, making over 4,440 contacts; over 2,400 contacts were recorded in Perm,
organised 164 outreach sessions in Moscow and 43 in Perm,
organised 4 educational seminars on rights, health and sexual and reproductive health, plus 1 training session on violence prevention and 2 visits to share best practice between projects; in addition, over 20 sex workers are working regularly on the project as peer educators,
took part in 3 conferences involving the public authorities and civil society.
3,900

Beneficiaries in 2021

€323,200

Budget in 2021
3,900
Beneficiaries in 2021