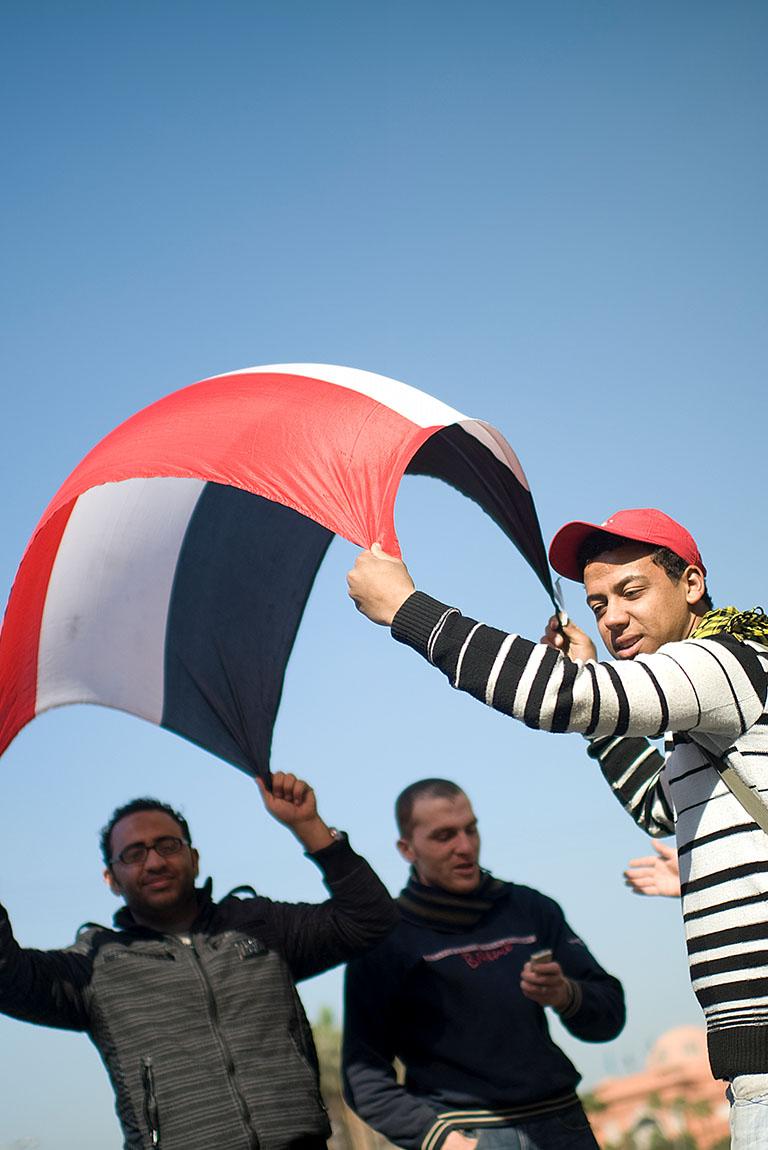 EGYPT
© Benoit Guenot
273,000
refugees and asylum seekers are registered by the HCR in Egypt
Médecins du Monde's emergency response includes a range of humanitarian assistance programmes. Find out more below about our work and missions in Egypt.
THE HUMANITARIAN SITUATION
IN
EGYPT
Egypt is a transit and destination country on the migration routes. According to the IOM, there are more than 6 million migrants in the country. Migrants are suffering from discrimination that prevent them from accessing healthcare and/or basic social services.
Therefore, humanitarian assistance is needed to address local psychosocial issues.
A STARTING POINT TO EUROPE AND ISRAEL

Since the closure of the Western Balkan route and the increase of border control at the Turkish border, the Mediterranean Egyptian Coast has become an important starting point for migrants and refugees in their journey towards Europe.

There are 259,292 refugees and asylum seekers of 58 different nationalities in Egypt. Amongst them are Syrians who came through Sudan, Palestinians fleeing Syria, Iraqis, Sudanese, South-Sudanese, Eritreans, Yemenis and Ethiopians. They came to Egypt through illegal immigration, and most of them want to go Europe or Israel.

MIGRANTS' HEALTH IMPACTED BY DISCRIMINATION

Barriers to certain services such as health, education, housing and employment are keeping migrants marginalised, despite a ministerial decree guaranteeing equal access to health facilities between Egyptian citizens, Syrian refugees and other nationalities. Nevertheless, the current health system is not supported by an information system based on global health integrating migrants and refugees.

In a country already scarred by a high unemployment rate and a weak access to basic services, migrants are increasingly perceived as a burden, and they are subjected to discriminatory behaviours.

The health and living conditions of migrants in Egypt highlight the need to deliver humanitarian assistance for Egyptians and migrant populations.
A NEED FOR HUMANITARIAN ASSISTANCE THAT SUPPORTS MENTAL HEALTH
CARING FOR VULNERABLE POPULATIONS

Many of the inhabitants of Egypt suffer from mood disorders, anxiety disorders or post-traumatic stress. Women who are victims of violence are particularly at risk, as well as homeless children, prisoners, political violence victims, disabled people, people who use drugs, people with AIDS or hepatitis C… Their suffering directly impacts their relationships, especially in the family unit.

TRAINING HEALTH PROFESSIONALS

In Egypt, mental health services are essentially about prevention. They are mainly found in hospitals working for the General Secretariat of Mental Health and Addiction Treatment which is part of the Ministry of Health. In community centres, healthcare professionals are untrained and specific medicines are gravely lacking.
OUR HUMANITARIAN ASSISTANCE
IN
EGYPT
Part of Médecins du Monde's medical assistance in Egypt is carrying out specific mental health programmes including psychosocial local issues.
MIGRATION EXILE RIGHTS AND HEALTH
BREAKING DOWN THE BARRIERS TO MENTAL HEALTHCARE IN EGYPT
IMPROVING ACCESS TO CARE FOR MIGRANTS

In Egypt, although there are actual needs, social and cultural prejudices are barriers to access to this type of care.

In 2019, Médecins du Monde has launched a project to improve quality and access to mental health services as well as psychosocial support. We also worked towards improving the detection of disabilities people amongst migrant populations as well as welcoming the most vulnerable people in the Cairo and Gizeh governorates.

This project is funded by the French Development Agency (Agence Française de Développement) in partnership with Humanity and Inclusion until July 2022.

SUPPORTING MIGRANTS DURING THE COVID-19 PANDEMIC

In 2020 and 2021 Médecins du Monde adapted its programme due to the Covid-19 pandemic to provide better access to mental healthcare by setting up a helpline for refugees, migrants and hosting populations thereby improving access to mental healthcare during a pandemic.

Funding from the European Commission was obtained and helped make significant progress.

This service was available in Arabic and in local dialects.

In 2021, we:

supported 12 health centres in the Cairo region,
trained 220 healthcare professionals and partners,
delivered 182 awareness-raising sessions on mental health,
Provided 1,149 mental health and psychosocial support phone consultations for refugees, migrants and displaced people.
DEVELOPING LONG-TERM RESPONSES FOR MENTAL HEALTH
INCREASING CAPACITY FOR LOCAL ORGANISATIONS

Egypt is a major transit point for migrants and displaced people; their health and living conditions highlight the need for Médecins du Monde to provide humanitarian assistance there. Our organisation works to increase capacity and aims to support local stakeholders to allow them to solve health issues in the future.

TRAINING AND SUPPORTING HEALTHCARE PROFESSIONALS

Médecins du Monde is also working towards raising awareness for the primary healthcare care staff of NGOs. We aim to incorporate mental healthcare and psychosocial support to the current services in Egypt by providing concrete humanitarian aid such as training and support for 12 health centres along with advocacy work aimed at the local health authorities.

WORKING WITH THE COMMUNITIES

This initiative is supported by a community-based work focused on awareness-raising and prevention in the target neighbourhoods, in close cooperation with four local organisations and more than thirty community centres, where migration and asylum flows are concentrated. Such humanitarian work in Egypt is decisive to strengthen the relationship between the community, NGOs and health services of the state, such as primary healthcare centres.
11,811

Beneficiaries in 2021.

2,016,000

€

Budget in 2021.
11,811
Beneficiaries in 2021.
2,016,000
€
Budget in 2021.
Timeline
Programme for access to reproductive healthcare for homeless girls launched in Cairo (closed in 2008).

Children's health rights promotion programme in Cairo and Gizeh (closed in 2012).

Mental healthcare for the most vulnerable people in Cairo and Gizeh.

Opening of a new programme to improve access to mental healthcare for migrants, refugees and hosting populations in Cairo and Gizeh.

Set up of a mental health helpline during the pandemic.